Guest Bloggers
Cooking is the 6th Love Language
"I believe that cooking is the sixth language of love and many of us have experienced magical home cooked meals that are impossible for us to recreate regardless of how many times we try; something is always missing.  The secret ingredient in those meals that linger in your memory and heart is that the home chef that cooked for you poured their love into that amazing pot roast, pasta or in my case that mouth-watering Molé.
I first discovered this secret ingredient when I was just a young girl making tortillas with my beautiful mother Rose. I watched the joy on her face as she masterfully kneaded her flour tortilla masa. Her ankles were swollen from standing for long hours in our kitchen and as I looked closely at her hands her skin was dry and cracked from washing so many dishes, but she didn't mention any of her physical discomforts, she was smiling, telling me story about my grandmother's magical molcajete. And I saw it right then there, my Mama put love in her tortillas and all of her food and that why it's impossible to precisely duplicate her recipes.
So the way I share my love with my family, friends, coworkers and neighbors is by cooking. I learned to make over 100 of my beautiful mama's Mexican recipes before she went to heaven and like her I'm pouring my love into every recipe I make! Next time you cook for your family or friends, remember to include the most important ingredient, your love!" ~ Diana Silva
About Molé Mama
Author, radio host and Mexican chef Diana Silva created Molé Mama to celebrate home chefs, and traditional recipes that excite the palette and warm the heart. For Molé Mama, cooking is all about passing on family heritage one recipe at a time. In the modern age of fast food and preservatives, a hot, home cooked meal, made with love and shared with loved ones, goes a long way. With every cooking video she makes, Molé Mama hopes to inspire other chefs to carry on the traditions and share their own stories of family and comfort food.
CONNECT with MOLÉ MAMA
Stoked to learn more? Tune in to Molé Mama's new radio show, Thursdays at 6pm on 12RadioLive.com!
Molé Mamas first book is in the works and should hit the Internet in Fall 2016…
Read Molé Mamas blog at molemama.com/blog/
Follow her at @mole_mama
Like her at fb.com/molemama
Find out more about Diana Silva and Molé Mama at 11AM PT/2PM EST on Elizabeth Lindsay's show Angel With An Edge on 12Radio! Wednesday, January 20th.
Send me your information if you want to be featured as a Guest Blogger! Create a your own Postcard for added effect you can be featured here and possibly in my upcoming book!! For more information and if you have any questions on how to create a postcard please feel free to contact me at melisa@postcardstotheuniverse.com
Sending love and light…..xoxo ~ Melisa
PS ~ A little side note. Included in the top photo is Diana's Postcard. Although you can't read it. I just want to make a note that in it she put being on TV (she has her own YouTube channel). It states live events (she just got a live radio show). There is much, much more and they are coming true as we speak. But I thought it was important to just mention just a couple to show you that it really works. So what are you waiting for? 

Animal Totem – By Samantha Caprio-Negret
If you're like me, you love animals! Everything and anything about them — their innocence, unconditional love, beauty, natural instinct, the way they only live in the moment, their keen instinctual intelligence, etc…
I believe that God put animals here on planet Earth just for us — for our enjoyment, to see their beauty, to let us know how much we're loved, and how much possibility we have within us to love. They don't have a voice, so many of us speak up for them. Just look at those who love their pets so much that their pets really are their children (part of the family). Right? Or even how hard it is for many of us to look at abuse or injustice done to them. Some people make it their life mission to save a certain animal from extinction. Some people, even celebrities, create organizations and/or missions in their names, or support PETA, Humane Society, ASPCA, etc…
Again, if you're like me, you have contributed many times to these organizations to show your love and support for your fellow furry friend. Some of you may even sign petitions regularly, or even adopt those that have no homes — just to give them and yourself a better, more fulfilling life.
With that being said, it's apparent that animals are important to us as humans. So important that we have all been assigned an animal totem while here throughout our journey on Earth. What is an animal totem? Our animal totems are there to offer spiritual guidance. They're there to best help us understand the lessons conveyed by those type of animals that keep showing up in our lives, which involve us to learn through their own instinctual behaviors and natural habitats. In Webster's Dictionary, a totem is explained as, "A natural object, usually an animal that serves as a distinctive, often venerated emblem or symbol. A means of personal or spiritual identity."
So, what animal keeps showing up in your life, are you particularly drawn to, or even fear? For me, I love the chimpanzee, owl, butterfly, or any type of cat (tiger, lion, panther, cheetah, etc…) But, what's odd lately is spiders keep showing up for me. I mean they won't leave me alone! The daddy-long-leg spider keeps appearing time and time again in my bedroom and bathroom. And I have tried everything – I mean everything – to get rid of them. But, they keep coming back! It's getting to the point where my husband keeps calling me a witch (or maybe that's for some other reasons, LOL). I mean, my name is Samantha, I do have a black cat, and have been known to make powerful things happen sometimes with just the wiggle of my nose, but that's beside the point.
We all know that the daddy-long-leg spider is harmless, but nevertheless, it's still eerie when they keep bothering you. So, I figured, "It's gotta mean something significant!" With the help of my sister, who is also an animal fanatic, she found me this great article on spider totems. When I read it, my mouth hit the floor! It was me to a "T" — exactly! I couldn't believe it. For instance when it says… "If you have the spider as an animal spirit guide, you may have an affinity with acts of creation and the ability to create delicate, intricate things or ideas that are also strong," or, "she's the totemic symbol of the Mother, strong feminine energy." I mean, hello? All those who know me, know this to be true. Plus, one of the biggest attributes of a spider is patience. After they so intricately design their webs, they wait on their prey to arrive to them. Create and allow it to come in. Do your job, than let the universe unfold naturally afterwards. So, maybe because I happen to be currently going through this in my life, and patience has always been a lesson for me to work on, is why the spider keeps appearing for me presently. And just maybe, when the life lesson is over, my skinny, long-legged friends may disappear. Oh well, only time will tell…

If you're interested in reading more about them as an animal totem, feeling like they may be showing up for you as well, or are just interested in reading about your animal totem in general, click on the link for more details. Spider Totem.  ~ Samantha
Hi. My name is Samantha Caprio-Negret; I am 36-years-old. I graduated with a BS in Journalism from Florida International University in 2003. I wrote and reported entertainment scripts that were aired on FOX WSVN 7 in Miami, FL and OWL Radio at Florida Atlantic University in Boca. I am passionate about writing and have been writing novels and screenplays for the last ten years or so. I have completed a 18,000 humorous chapter book and 60,000 middle-grade fantasy novel, which both are in the process of being viewed and considered by different publishing houses. Also, my 136-page screenplay, based on a true story, is currently in the development stages with an executive producer and entertainment lawyer in Hollywood. In addition, I am the VP/Director of PR for a charity called Rainbow Guardian, which serves the intellectually challenged/developmentally disabled population, including autism. Mainly, I'm a busy bee being a wife and mother to two small children. You can also find me enjoying reading, working out, blogging, spending quality time with good friends, and/or traveling, whenever I can find extra time (usually one of those activities accompanies a cup of coffee or glass of wine), minus the working out part. However, there are always exceptions.
For more information about Samantha and to read her blog and about her upcoming books and screenplay go to her website here: Samantha Caprio-Negret
Send me your information if you want to be featured as a Guest Blogger! Create a your own Postcard for added effect you can be featured here and possibly in my upcoming book!! For more information and if you have any questions on how to create a postcard please feel free to contact me at melisa@postcardstotheuniverse.com
        Sending love and light…..xoxo ~ Melisa
Now, before you start defending your love of spicy mayo, let me start off by telling you how much I ❤ spicy mayo. I used to drown my sushi in it (usually JB rolls). That is, until one conversation changed my life:
I was at dinner with a friend of mine. We were catching up and sharing about our lives and then came the time to order. So, I proceeded to say "Well, I always get the same thing—a JB roll and I drown it in spicy mayo; but the mango one you're getting sounds good." He suggested we get the mango then so that I may try something new. When the roll came he said, "Now I want you to eat a piece…close your eyes and taste the sushi; taste the mango; taste the pepper; and you're not allowed to put any spicy mayo on it."
What? No spicy mayo!? OK, this better be good, I thought. As I sat there with my eyes closed and tasted my food in front of him in 100% silence, I realized how uncomfortable I felt slowing down…really tasting the food. I felt uncomfortable in the silence. I thought this is weird and what will other people think and how do I look to him doing this exercise? Then I thought I should just give it a try and see what happens. How bad can it be? I started to allow myself to taste the juiciness of the mango and it was nice and sweet. The next flavor that came was the crunchy, breaded fried shrimp tempura and the finale was an unexpected kick of pepper. I was amazed how a variety of flavors came together in perfect harmony. I would have never thought of putting them together!
So, after I shared my intimate experience with my sushi he said, "Let this be a lesson for you in your life. Sometimes you put so much spicy mayo on things that you cannot taste them and it is covering up their natural essences. Practice being in the moment or you will miss it." He made me eat the remaining five pieces of sushi as I had with the first, in silence and with my eyes closed in front of him. I started thinking about what else I have been in such a rush to finish that what was happening right in front of me went unnoticed. What other feelings were missed by my not fully experiencing the moment. What am I in such a rush for anyway?
I saw that the spicy mayo was more than just what was blocking me from achieving many of my goals in life. It also showed up in all of my habits, both good and bad ones, as unnecessary excess, over committing to things to fill space, fear of vulnerability, and fear of judgment and resistance. Everywhere I turned all of my go-to-places had "spicy mayo" all over them.

What I got was this: maybe I need to start trying different menu items and sushi rolls, or roles in life, so that I may experience new flavors and tastes.  I began ordering a variety of sushi rolls that I had previously passed up and used my mayo sparingly, if any. I started looking at the other areas of my life to see how I could take the "spicy mayo" off of them as well. I immediately saw that there was spicy mayo in my health and wellness routine and, instead of making excuses not to exercise (spicy mayo!), I went to my first yoga class. A few days later, I got myself up at 6:15am to go running on the beach, whereon I watched the sunrise.
I thought, this is great! I considered where else I had been putting "spicy mayo" in my life that I could take off? In my romantic relationships there was "spicy mayo;" this mayo showed up in the form of stories I would make up about people in my head…unreal stories… to protect myself from being hurt. However, these stories also prevented me from being loved. So I started to pull apart those stories and become aware of what was in my head versus what was actually happening right now. I changed my profile picture on the dating sight I was on to one that was friendly and approachable. The response was immediate, exciting, and unexpected. Seconds after I clicked "send" I heard a bing bing bing from my email. I was overwhelmed by the immediacy with which these potential suitors were responding to me. It was more than uploading a picture; it was me opening the door to love.
By removing the "spicy mayo," my life started expanding beyond my wildest dreams. I experienced things that I would never have experienced before, like jogging on the beach during the sunrise, meeting some incredible people, being wined and dined, completing a huge project and laughing a lot more along the way. If not for removing the spicy mayo I would have hit that snooze button one more time. It would have been just another day and none of these amazing things would have happened; and I would not have experienced their beauty and the intimacy of being in the moment.
The result has been a feeling of peace and ease with the flow of my life and now, when I feel my brain taking off like a runaway train with crazy concerns or thoughts that do not serve me, all I have to say is "No more spicy mayo!" and I am back on track.
Feel free to use this line yourself; it's fun and it will get you present in the moment. Where in your life do you see you may be adding too much spicy mayo? Say it with me out loud, "NO MORE SPICY MAYO!" I know it is hard to say without laughing…and that is good because life is not as serious as we make it and it's way better without the "spicy mayo."
CONTACT DANA AND SAY, "NO MORE SPICY MAYO!" AND RECEIVE A 30 MINUTE COMPLIMENTARY COACHING CALL.

Don't let another day go by where you press the snooze button. Take an action today, join us and register into the "Awaken Your Inner Giant Creatively" Class that Dana and I are currently facilitating sponsored through the Florida International University Life Well Led Center.
Awaken~Create~Unleash Your Best Self through this Fun, Creative, Interactive and Powerful 1 day class! For more information or to register visit www.AwakenYourInnerGiant.com
Dana DellaCamera holds a Master of Science in Management and Human Resources from FIU. She is a Life Coach, Career Services Expert, Creativity and Professional Development Speaker and Performer.
Contact Dana:

Dana@AwakenYourInnerGiant.com
786-285-9243
 Hope you enjoy meeting Dana DellaCamera… Look for more guest features here….
Sending Love and Light.. xoxo ~ Melisa
*And don't forget to share your spicy mayo story below…..
"Why am I ECSTATIC that I am now renewing my Vows with Gideon on a beautiful beach in Maui?!"~Jaime Pfeffer
Meet my friend Jaime… Jaime is a life coach, radio show host, teacher, mother and wife. I asked Jaime to create a postcard for me. I told her to imagine anything she wanted to manifest in her life that she didn't already have. Jaime has already manifested so many things for herself but one thing she did want is to recreate and renew her vows on a beach in Hawaii. This is her Postcard and I photographed it as I envisioned it. The Universe is making it happen as we speak! Congrats Jaime and Gideon.
"I often hear people talk about finding their soul mate. In September 2003, I found mine.
He proposed a year later and in May 2006 we tied the knot. Tall, charming, and handsome.
A visionary entrepreneur. An amazing cook. Eyes so blue and  gorgeous I could stare into them all day.
Gideon is my best friend, my confidant, and my biggest fan.
We spend an exorbitant amount of time together every day. And multiple times a day, I tell him how much he means to me.
This year, we'd like to recommit to each other formally. We've grown exponentially in the past few years, and it's time. We plan to do it on a beach in Maui." ~ Jaime
Jaime Pfeffer loves helping go-getters who have had a spiritual awakening and are on their journey, but are frustrated because they still ride the wave between turmoil and peace. These people are frustrated because they know life is more than just surviving, yet still often find themselves anxious, fearful, or unhappy. Jaime's 9-part course, Uplift: Amazingly Powerful Secrets to Conquer Stress, Boost Happiness, and Create an Extraordinary Life, helps these people double their peace of mind, energy, and happiness in practical, easy, fun ways. For more information about Jaime – including her new breakout-hit program, the 14 Day Radical Self Love Challenge – http://bit.ly/1zf9G8V and her Blog Talk Radio Show Uplift – visit her at http://jaimepfeffer.com for more information and for archived episodes of her amazing radio show.

 Send me your information if you want to be featured as a Guest Blogger! Create a your own Postcard for added effect you can be featured here and possibly in my upcoming book!! For more information and if you have any questions on how to create a postcard please feel free to contact me at melisa@postcardstotheuniverse.com
        Sending love and light…..xoxo ~ Melisa
Meet Jenny Theories..
Let's talk about habits.. habits that don't serve for your highest good any longer. Jenny Theories has experience releasing habits. She is offering a FREE Releasing Habits WebEx Course; it begins Monday, February 16th at 8pm Central/9pm Eastern and runs for 3 weeks. Sessions can be accessed via computer or by listening by phone. So let's meet Jenny…..
"I have observed habits that fall under the "addict" label that are visibly perceived as weakness in the character of others. Drugs. Gambling. Smoking. Drinking. The activities that demonstrate a history of job and financial loss, family separations, arrests, and personal devastation. Society projects disapproval for anyone that cannot manage these activates in a balanced way. These outside judgments send a message to someone struggling to release a pattern, that they are less than adequate if they fail to make new choices. There are many layers involved with recovery from addictions individuals with destructive lifestyle patterns. Support programs help when someone cannot make changes on their own.
I also understand the "next level" of habits that every individual living on this planet interacts with their entire life. What many describe to be habits are the freedoms we have to make daily choices. When we continue to make the same choices, they turn into what we call patterns, then habits and potentially addictions. Activities like nighttime snacking. Checking social media updates during meals. Hitting the alarm snooze button for an hour every morning. That afternoon Diet Coke. Being impatient with your child. While these choices may not cause obvious harm, they can cause damage by self-created shame emotions when we find ourselves failing to change as we think we should.
Since many years of my experience has revolved around self-destructive choices, I have significant knowledge of the processes involved in making change. TOO MUCH! It seems there are two underlying areas to dig into which will support positive change regardless of the observable habit or what other people think of your choices. What helped me significantly was creating a new personal value set-point and getting the right nutrition in my body, so my brain was satisfied without the other toxic alternatives. I'm extremely grateful for the healing facilitators and tools I received coming out of my dark years. At this point in my life, it makes sense to share with others the same information that helped me." ~ Jenny Theories
Jenny's first priority is raising her son her second is teaching natural health. In 2012, Jenny was certified as a Natural Health Professional (CNHP) and founded All Are Happy, LLC. All Are Happy is a direct support organization structured to provide nutrition education and resources for healing. Through All Are Happy, Jenny works with clients to help establish balanced energy alignments and provides personalized guidance on natural lifestyle practices. She helps others to release habits through tools she learned through her struggles.
For over a decade, Jenny navigated herself through phases of depression, followed by prescribed medications and self-medicating, divorce, financial struggle, weight gain/loss, and single parenting. After quitting her smoking routine, Jenny is now writing her book Ending My Shame, I Mean Smoking Habit.
This year Jenny Theories is offering WebEx training courses on New Start Transformation, Releasing Habits & Emotions, and Naturafying Your Life. Jenny is teaching her Releasing Habits & Shame course in a live workshop format March 1st at Half Moon Yoga in Franklin, TN. She will also lead a Home Sustainability Nashville event in May where all attendees will participate in making non-toxic cleaning products. In 2015, look Jenny's for continued online programs and live workshops.
Jenny is also offering free 20 minute nutrition consultations through March 12th for anyone that is interested in beginning a personalized supplement program to meet your individual needs.
Contact Jenny thru her website All Are Happy: or email connect@allarehappy.com with any questions. AND Enter your name and email through her website form. allarehappy.com/connect
Hope you enjoy meeting Jenny Theories… Look for more guest features here….
Sending Love and Light.. xoxo ~ Melisa
Welcome to the dark: Why the Winter Solstice is an invitation
The dark of December and the Winter Solstice are an invitation, not a death sentence, though it has taken me many birthdays to realize this.
In the sparkling LED-lighted frenzy of the holidays, amid our habits of hyperconnectedness and the avalanche of dopamine-fix information, we can almost believe that stillness is not necessary or possible.
Yet the longer I inhabit this planet, I know that stillness is the most treasured and elusive state of mind. Rather than resist the darkness, as I am prone to do, I see this time around the solstice as an invitation to be more than the superficiality of the so-called giving season expects of me. Be less of what's blaring and empty and more of what's authentic and fortifying. That's the allure of the dark.
This year, this birthday, I have fallen in love with the darkness. I relish the darkness because I am wise enough now to know that it's not the collected mass of my fears but rather the deep, inner fire of my soul.
The darkness presents to me the light within me that remains when all other light has receded. This time of year always reveals to me the gifts of the year, the fruits of my labors, and it does so in unexpected ways. In the utter and complete darkness of these winter nights, the darkness reveals to me my fierce desire for the light – and the revelation that it's not somewhere else. It's already within.
I practice speaking life, not loss; hope not death, and in that determination, I will be the light. I can find it in my writing, in the way I love my children, my sisters and my dear ones. I find it in that point of stillness, when I sense the earth has tilted too far on its axis and might not tilt back. I find it at the edge of confusion and doubt. I find that no matter how many times I go there to the brink, I too turn back to the sun. I now relish being put to the test. I trust that I know the way.
On the eve of Winter Solstice, in yoga, the stillness in the room was palpable. Each of us held the sense that all might stop, that perhaps we had reached the point where nothing more would happen. The earth might simply stop, and that would be that. And then we stepped to the altar in the center of the room, each with our own faith, and we lit candles. I returned to my mat and sat meditating and praying and setting intentions and aligning my body with what I knew to be true: The light would come again.
Let me be clear. I am simply not right-brain enough or pagan enough to believe that we light candles and we stop the earth from freezing in place too far from the sun and descending into darkness. We each come to spiritual insight from our own comet place, crackling and sizzling in trajectories of light. I happen to come in as a Christian with a contemplative, compassionate and mindful leanings that remained attuned to the feminine and our place in the body of the world. One simple way to describe it is that I embrace a strong Celtic spiritual heritage, and I relish in the mystery of a God who has eight million names, who proclaimed himself in the desert, in bush aflame but not burning up, as "I am that which cannot be named," if you take the purest Hebrew translation of what we know as "Yahweh."
For those reasons and many more, I embrace the awe of doubt. The longest night of the year, nine hours of the deepest dark, brings me not to a place that breaks me, but a place that fortifies me. The darkness is alluring. It is where the birthing begins. It brings me the seeds of the new year.
The first rime of light tomorrow, that first extra minute – we greet it with the ardor of relieved gratitude. And with new wonder, because we are now informed by listening to the deeper call within.
I often speak with my author clients and writing retreat participants about answering a personal calling, that call to discover the significance of your very own voice and what you alone are meant to bring into this world. The author Paolo Coelho ("The Alchemist") calls it living your personal legend, and he says that when you answer the call, the universe lines everything up to help you. I believe that, in the Celtic tradition, there are times in the calendar year when we are naturally attuned to be open to receiving insight and illumination about our place in the world and the meaning we can bring to our lives. This is one of those times. And that is why the darkness is so alluring that we try with all our might to resist, turning instead to the bright lights and false promises of culturally mandated materialism that is so often disconnected to the true, transformative meaning of the season. We are compelled to by the darkness that is so unmistakable and downright insistent that we can – we must – go within and heed that voice. It is a deep time of discovery. From that place, we can vault into the new year.
From this time of darkness, we can arrive at a new truth: We must be the change. We must, each one of us, find the light within to bring the light into the world. Make the light be in the way you join with others and their light. On onbeing.org, Barbara Mahany writes in her blog, "December invites us to be our most radiant selves."
Be radiant – with yourself, in your own stillness, and in your generosity. Step into what the dance of the sun and the earth, not the sparkly lights, glittery promises of discounts and free shipping, ask of you.
Go into the darkness, find the stillness and have that difficult conversation: Why am I here? What am I meant to do?
Plug in to the spark within, the eternal flame of your soulfire. And then, breathe the radiance, emerge and look to the light.
About Carolyn: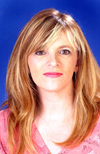 Carolyn Flynn, winner of the Renwick-Sumerwell and SouthWest Writers fiction prizes, as well as the Albuquerque the Magazine 2010 short fiction prize, has had literary short stories published in Ellipsis and The Crescent Review and featured in the German anthology Wilde Frauen.
Her creative nonfiction piece "Pound of Flesh" was published in 2011 in The Tampa Review and receiving a glowing review in The Review Review for its inventive take on the spiritual cost of rampant capitalism. She has been short-listed for the Tom Howard Prose Prize in creative nonfiction and the Danahy Prize in fiction.
For the past thirteen years, she has been editor of Sage magazine, published in the Albuquerque Journal and online at abqjournalsage.com. She is an MFA candidate in fiction and creative nonfiction at Spalding University and hold a journalism degree from the University of Kentucky. She is the author of seven nonfiction books on body, mind and spirit topics.
She lives on a proud acre of sand near Albuquerque, New Mexico, with her twelve-year-old twins, one French puppy, a family of quail, an ever-growing population of flower-munching bunnies, and 330 days of sunshine out of the year. Click Here for Carolyn's Website.